A Little Bit About The Black Light Photo Series ...
"Black Light: A Photo Series Documenting Black Artists" is a collaborative photography project that aims to showcase the awe-inspiring talents and vibrant energy of Black artists and creatives. This project was designed and stewarded by independent multidisciplinary photographer Trayvon "Tray" Smith - Founder/Executive Director at Realest Exposure.
Latiece Brown
Photographer, Filmmaker and Meta Producer born and raised in San Francisco, California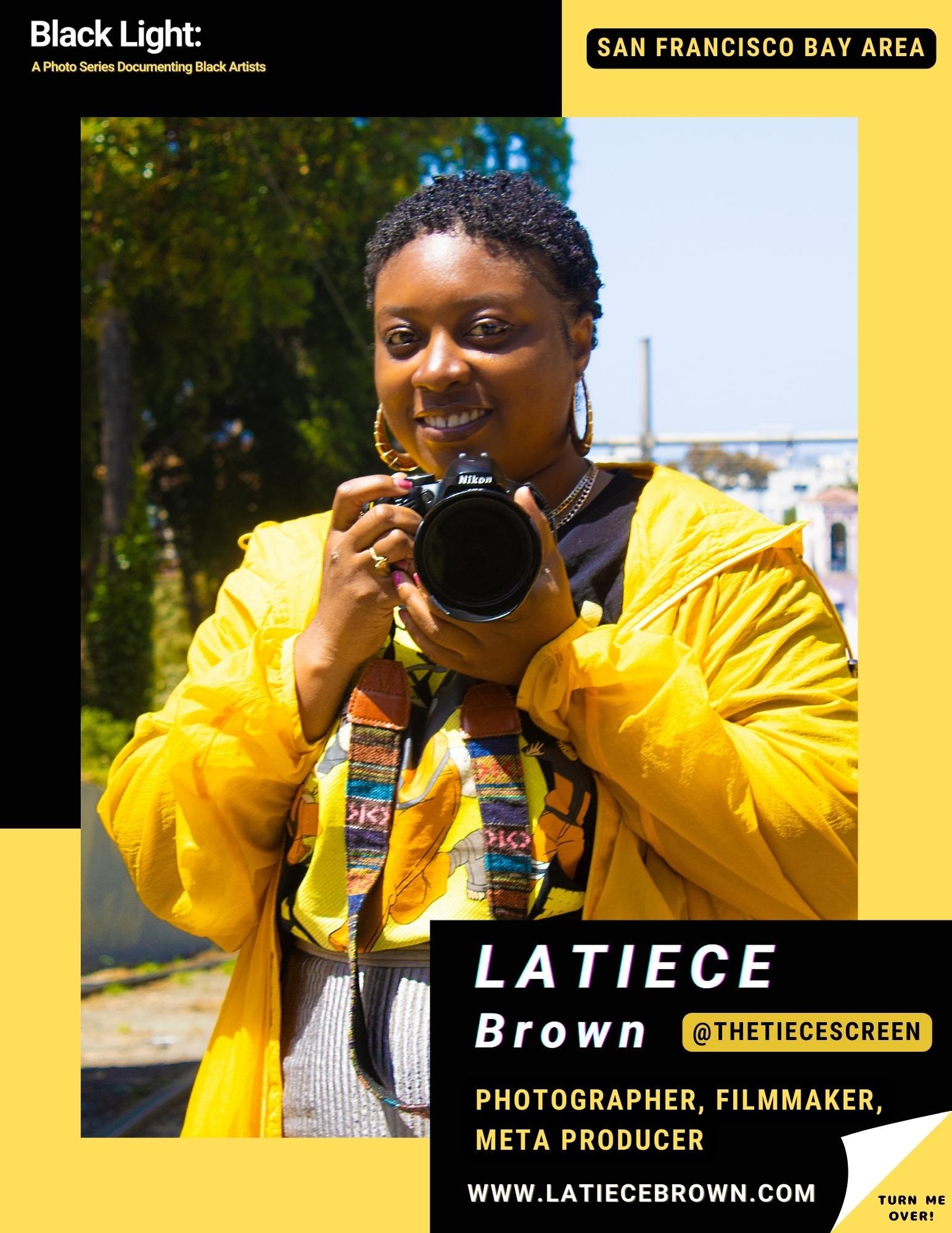 Let's Showcase Your Story Together
The project's ultimate goal is to create a powerful photo series that celebrates the unique art forms of Black Artists and captures the raw essence of their work.

Whether they are painters, sculptors, performance artists, dancers or boundary-pushing photographers; The point is to uplift and shine a light on their brilliance using photography as a medium.

This photo series aims to share with people around the world the incredible diversity and talent within the black community.
How Can I Be Apart of The Black Light Series?
The process of begins with scheduling an intro call
Email realestexposure@gmail.com to be involved!
Is There A Deadline To Contribute To The Photo Series?
This is an ongoing photo series with no due date. you may always pause, resume, reschedule or cancel at any time and any point of your photo series journey.

What If I Run Into A Scheduling Conflict During My Black Light Journey?
Make sure to send an email to realestexposure@gmail.com) If you would like to pause, resume, reschedule or cancel.
Is There A Resource Offering?
Artist who contribute to The Black Light Photo Series will receive free:
- Coordinated Photo Session
- Digital Photo Package
- 11x14 Print with Frame
Keep Up With Realest Exposure & The Black Light Series On Instagram