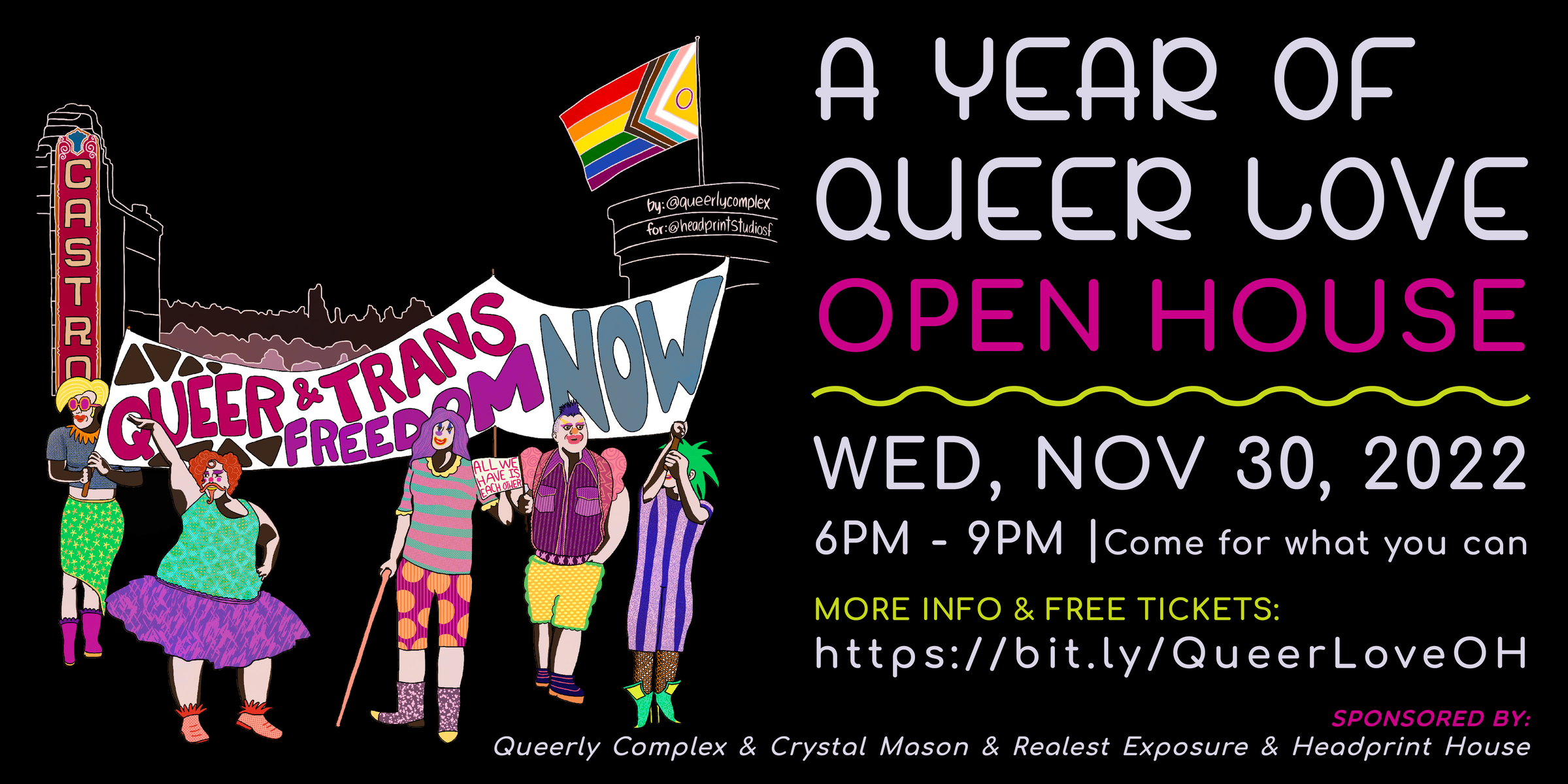 Realest Exposure joins Crystal Mason & Headprint House SF & Queerly Complex in sponsoring A Year of Queer Love Open House on November 30, 2022.


🔗 FOR MORE INFO: https://bit.ly/QueerLoveOH 🔗

Accessibility Note ♿︎: Headprint House is up a single flight of stairs. We have an option to request a Virtual Proxy in your stead. This option can be requested by anyone for any reason. You will be matched one-on-one with a volunteer who will introduce you to others in attendance and stream the short program for you. This can be done by video or phone. You can come for as much or as little as you like.
See Event Page for more information: http://bit.ly/QueerLoveOH
ANNOUNCEMENT from Queerly Complex (https://www.queerlycomplex.com/pages/queer-love-2023)