Trayvon "Tray" Smith
(he/him)
Tray is a San Francisco native who has an intense passion for fashion, art ventures, photography & building community.
He is a strong believer in using his talents to give back to the community and believes that everyone deserves to have their stories told and their voices heard- an advocate for black and queer visibility. He uses his business Realest Exposure to platform the voices of those who are often marginalized.
Tray is dedicated to curating, creating and contributing to safe spaces where BIPOC and queer people can be their authentic selves, and he works tirelessly to make sure that everyone has a seat at the table.

Fashion/Visual Artist
Tray has been passionate about fashion since he was a child. Growing up in the late 90's and early 00's, he was influenced by Y2K fashion, the punk scene and avant-garde.
He believes in wearable art and that fashion should be an expression of oneself. These styles have been a major inspiration for his design choices. Tray's goal is to demonstrate that being one-of-a-kind is a luxury and to emulate confidence and fabulousness through his persona. His fashion always makes a strong statement and stands out from the crowd. He believes that fashion should be fun, and our clothes are meant to be enjoyed!
Tray uses his art to celebrate the beauty of queer BIPOC, and to challenge the way they are often portrayed in the media.
He posts all of his fashion looks on his instagram (@trayareal1).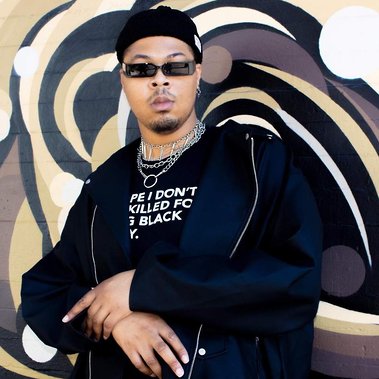 Founding Realest Exposure
Tray's interest in photography began in high school when he would take pictures of his friends' outfits in between classes. He brought that curiosity into college becoming a freelance photographer. Between classes and shifts at his part-time job, Tray took pictures of architecture, Bay Area culture, and atmosphere until his last semester, when the COVID-19 pandemic began.
While quarantining, he was laid off at work and saw an opportunity to share his talents with the world and inspire others to do the same — Realest Exposure was born January, 2021.
Realest Exposure started as a way to showcase Tray's photography, but has since grown into a collaborative platform that supports the work of other queer BIPOC artists & businesses. Tray realized there was a need for quality photography services in our community, not currently being met. In order to fill the void, Tray expanded Realest Exposure to offer creative consulting and brand management services. He has since been able to work with many clients, all while continuing to explore his creativity through photography.
Business updates are posted on instagram (@realestexposure).
Event Photography
When it comes to event photography, you want to make sure you hire a professional who can capture the moments and details that matter most to you. As an experienced event photographer, Tray has a keen eye for capturing those special moments that will last a lifetime.
With a passion for art and community, Tray's photography is not only about taking great pictures, but also about building new connections and raising your profile. Collaborating with clients to create unique and lasting photographs, Tray helps small businesses and artists stand out from the crowd.
Contact him today to learn more about what Tray can do for you.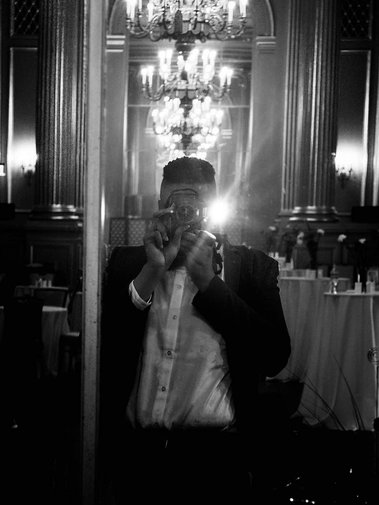 Creative Consulting
It starts with a conversation.
If you're looking for help making your project goals a reality, Tray Smith's creative consulting services may be just what you need.
Working closely with you to understand your specific needs, Tray will help develop a plan of action to help get things done. Whether it's coming up with new ideas, providing feedback or getting things organized, his flexible approach will give you the support and guidance you need to make your project a success.
So if you're feeling stuck and in need of some creative inspiration, don't hesitate to contact Tray - he could be exactly what you're looking for.
Brand Management
If you're looking for help with brand management, you've come to the right place. Tray Smith offers brand management services tailored to each client's needs. Together, we'll come up with a plan of action to achieve your branding goals.
Tray has extensive experience in the field of branding and marketing, so you can rest assured your brand is in good hands. He understands the challenges businesses face when it comes to building and maintaining a strong brand identity. With his help, you'll be able to overcome these challenges and take your business to the next level.
Contact Tray to learn more about how he can help you reach your branding goals.
Schedule a Consultation
(Submit Form Below)